About Us
SALT Contemporary Dance celebrates progression and upward evolution in dance. SALT showcases emerging voices in contemporary dance by engaging with rising choreographers from around the world to create original works with a company of classically trained, artistically versatile dancers. We share this innovative work through concerts, master classes, festivals, and workshops to elevate the cultural vibrancy and diversity of our community.
The résumés of SALT's company members include time spent performing with Northwest Dance Project, Odyssey Dance Theatre, San Francisco Conservatory of Dance, Oakland Ballet, and Utah Regional Ballet.
SALT Contemporary Dance is a 501(c)(3) nonprofit organization.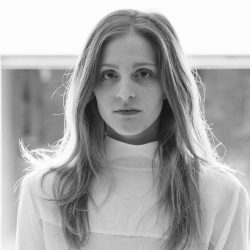 Rebecca Aneloski
Rebecca Aneloski is a dance artist, teacher, and choreographer currently living in Salt Lake City, UT, originally from Grand Junction, Colorado.
Receiving her early ballet training from Barry Trammel and Melonie Murray, she moved to Kansas where she earned her BFA in Ballet from Friends University.
In 2013 Rebecca joined Idaho Dance Theater as an Apprentice for their 2013-2014 Season.
In 2014 she left IDT as a Guest Dancer and moved to Salt Lake City where she was honored through scholarship to attend the University of Utah as an MFA Modern Dance Candidate and graduate teaching fellow, until her graduation in 2017.
Rebecca has experience teaching multiple genres of studio courses at the University of Utah's School of Dance and is an ABT Certified Teacher, who has successfully completed the ABT Teacher Training Intensive in Pre-Primary through Level 3 of the ABT National Training Curriculum.
As a performer she has had the pleasure of working with choreographers Alice Klock, Alysa Pires, Katie Scherman, Carl Rowe, Dominic Walsh, James Wallace, and Eric Handman
In March of 2017 Rebecca's original work "How Dare We (ever be) All" was selected to represent the University of Utah at the American College Dance Festival's Northwest Regional Conference, where her work was selected to perform in the Gala Concert.
Rebecca has been a guest choreographer for Wasatch Contemporary Dance Company, and continues her thesis research on the perceptions of failure and disruption within the choreographic process with local SLC dance artists.
Rebecca is honored to join SALT Contemporary Dance as a company member for their 2017-2018 Season.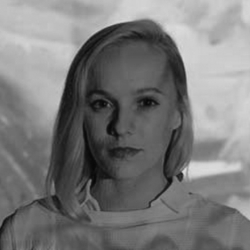 Arianna Brunell
Arianna Brunell grew up dancing, competing, and learning in Southern California as a child.
She furthered her education at Brigham Young University, where she toured to India and throughout the states performing and teaching in various outreaches. She received a BA in dance with an emphasis in modern performance.
Arianna continues to train, perform, and experiment with Salt Contemporary Dance, receiving the opportunity to learn from peers and choreographers from around the world.
She believes that dance is an art form that heals and can move people in magical ways.
Arianna loves to perform and learn herself, but also loves to help and watch movers, and any age, grow and find their passion through dancers through dance.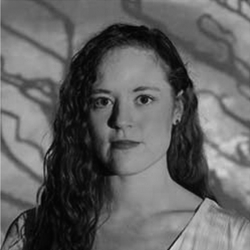 Elissa Butler Fonseca
Elissa Butler Fonseca was born and raised in Pleasant Grove, Utah, where she began her early dance training at Academy of Ballet.
At 15, she joined Utah Regional Ballet as an apprentice, under direction of Jacqueline College.
In 2014, Elissa graduated from the University of Utah with her BFA in Ballet Performance and Minor in Psychology.
Elissa has worked with members of professional classical and contemporary companies including Lines Ballet Company, San Francisco Conservatory of Dance, chuthis, Kid Pivot, Joffrey Ballet, Atlanta Ballet, Ballet West, and more.
Elissa has taught ballet for many studios in Utah, and she is currently on faculty at Aspire Dance Academy and Pioneer Performing Arts High School.
She has been dancing with SALT Contemporary Dance since 2014, and is excited to begin her 4th season with the company!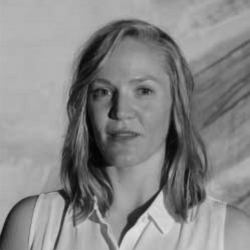 Becca Fullmer
Becca Fullmer studied at the Ballet Society in Idaho under the direction of former Ballet West dancers, John and Janice Nelson.
She later received a B.F.A. in Dance from the University of Arizona.
She then moved to San Francisco and performed professionally with Push Productions.
She also attended San Francisco Conservatory of Dance where she had the opportunity to learn William Forsythe Improvisation Technologies with Thomas McManus and Ohad Naharin's "gaga" movement language with Bobby Smith.
Becca has received many scholarships and awards including New York City Dance Alliance's national outstanding dancer. Becca is the acting director of Salt II.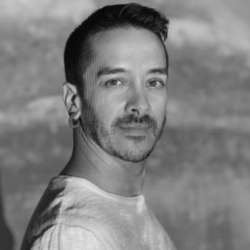 Eldon Johnson
Eldon has been dancing professionally now for 20 years.
Over his career, Eldon has been blessed to have worked with some of the dance worlds most reputable choreographers, such as Alex Ketley, Peter Chu, Jermaine Spivey, Michael Nunn and William Trevitt, Mia Michaels, Justin Giles, David Dorfman, Jason Parsons, Dee Caspary, Travis Wall, Brendan Duggan, Bonnie Story,  Gabrielle Lamb, Derryl Yeager, Liz Imperio, and Ronen Koresh.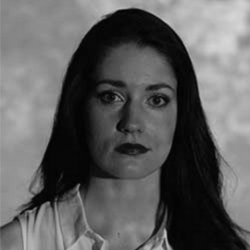 Amy Gunter Lolofie
Amy received a Bachelor of Fine Arts in Dance from Brigham Young University where she performed with dancEnsemble and Contemporary Dance Theatre.
While at BYU, Amy was on a performance scholarship through the dance department, and received the Outstanding Performer award in 2016.
As the teaching assistant for Kinesiology at BYU she developed a strong understanding and passion for the body.
She incorporates this knowledge into all of the classes she teaches, and loves to help others understand how to dance from a functional place.
Amy is always looking for new experiences to learn and has performed with Repertory Dance Theater as a guest artist in the masterwork "Missa Brevis", choreographed by Jose Limon.
She also attended San Francisco Conservatory of Dance in summer 2016, learning from professionals with resumes that include San Fancisco Ballet, LINES ballet, and Batsheva.
She currently dances for SALT Contemporary Dance where she performs works by world-renowned choreographers.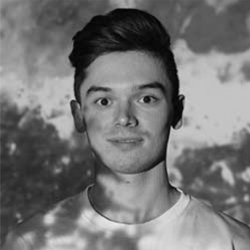 Logan McGill
Logan began his formal dance training at the age of 16 under the direction of Janica Hayes at Westlake Hugh School in Saratoga Springs, Utah.
After finding his love and passion for dance during his high school years, Logan decided to attend Brigham Young University with a major in Dance Performance.
During his time at BYU, Logan received numerous awards such as the Freshman Talent Scholarship, Rookie of the Year, Dancer's Choice Award, Outstanding Male Performer four years in a row and numerous full-tuition scholarship for dance.
He graduated with his BA in dance in June 2015.
During his time at BYU, Logan was a member of the touring Contemporary Dance group known as Contemporary Dance Theatre for four years.
He has had the opportunity to work personally with many world-renowned choreographers. Among those choreographers are Donald McKayle, Jenny Backhaus, Ivan Pulinkala, Ishan Rustem, Loni Landon, Peter Chu, Eric Handmann, and Leslie Telford.
Logan has also had the wonderful opportunity to learn from several of the world's foremost choreographers such as Stacey Tookey, Travis Wall, Sonya Tayeh, Mandy Moore, Justin Giles, and Jason Parsons.
Logan has danced on stages all across the world China, India, and Europe and has toured across the country to places such as Colorado, Montana, Idaho, Wyoming, and California.
Logan has danced with SALT Contemporary Dance since 2015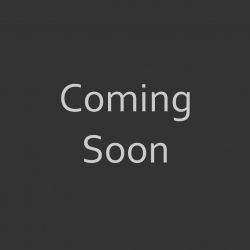 Kerry McCrackin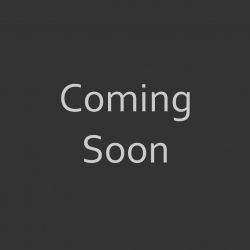 Morgan Standage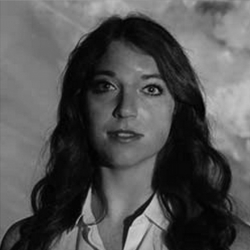 Sierra Thacker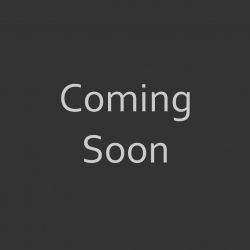 Kaya Wolsey
Lauren Bonan
Reagan Hegerman
Hayley Smihula
Bethany Claunch
Lexi Hunsaker
Kaylin Snadle
McKenna Chugg
Claire Kilgore
Madison Warnick
Tessa Gidish
Michaela Pickett
Gabby Weber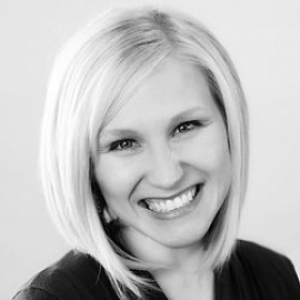 Founder, Artistic Director
Michelle Nielsen
Michelle H. Nielsen is inspired by the expression, creativity, and dynamic spirit of dance.
She has worked at all levels of the dance world including: secondary education, children's programs, studios, higher education, commercial and professional.
Michelle performed across the United States and internationally with The Brigham Young University Dancers' Company, BYU-Idaho Contemporary Dance Theater and professionally with Orange County's award-winning Backhausdance Company.
Michelle received her Bachelors degree in Dance Education from BYU and her Master of Fine Arts degree from University of California, Irvine.
She returned to BYU in 2010 where she taught all levels of technique, various lecture classes, as well as serving as Artistic Director of their contemporary touring company, CDT.
Michelle owned and directed her own dance studio in Draper, where she founded SALT Contemporary Dance.
Michelle currently serves as the Artistic Director of SALT Contemporary Dance.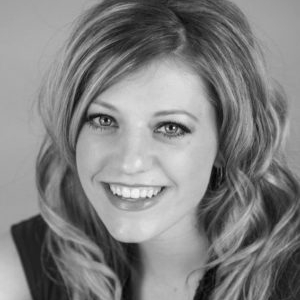 Executive Director
Lexie Corbett
Lexie graduated with her bachelors in Dance Education and masters in Arts Administration from SUU.
With more than ten years of experience teaching preschool through adults in public schools and private studios, Lexie has a passion for arts education.
She has performed throughout the United States and across Europe with local universities, God's Messengers Dance Company, St. George Dance Company, and with members of Repertory Dance Theatre, and Ririe-Woodbury Dance Company.
As an Arts Administrator, Lexie has served as a Dance Company Director, Grant Administrator, Arts Conservatory Coordinator, Performing Arts Department Head, Development Director, and is currently the Executive Director for SALT Contemporary Dance.
Michelle Nielsen
Roger Henriksen
Janene Schiffman
Scott Nielsen
Janalyn Memmott
Andy Taylor
Jason Fullmer
Joni McDonald
Kristin Vazquez
Penny Broussard
Jen Pendelton
Salt Lake County Zoo Arts & Parks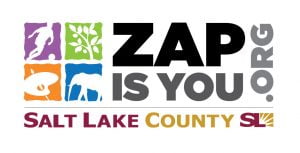 George S. and Dolores Dore Eccles Foundation
Zions Bank