The Bridge
November 8-10
Love and loss in the fringes of war…
Set in the desolate aftermath of war, a young man awaits his execution.
As his mind races to his family and ideals, his battle for survival becomes a battle for self.
Commissioned by UtahPresents for its world premiere, The Bridge, a genre-bending dance and music performance — created by Salt Lake City natives Andrew Maxfield and Stuart Maxfield (singer/bassist of Fictionist) — is inspired Ambrose Bierce's classic short story, An Occurrence at Owl Creek Bridge.
Performed by SALT Contemporary Dance, a Utah-based company of classically trained, artistically versatile dancers, the chilling tale unfolds through stunning contemporary choreography by Brendan Duggan.
The Bridge focuses on a moment of choice, a turning point, where a life is changed forever, and follows a haunted man searching for a new fate.
Kingsbury Hall
1395 Presidents Cir, Salt Lake City, UT 84112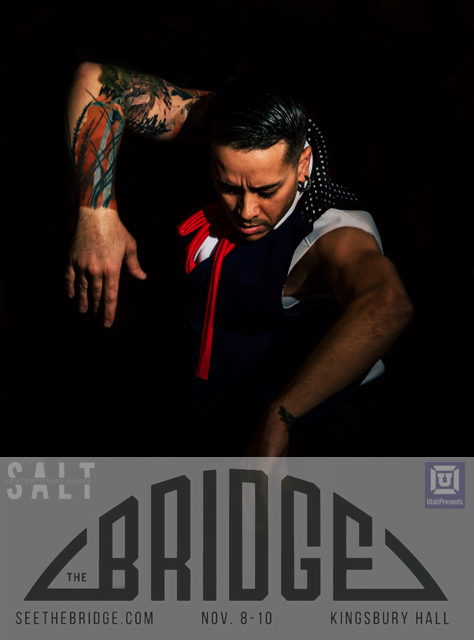 Sign up for SALT's newsletter

Become a sponsor
Join the SALT family by becoming a donor!