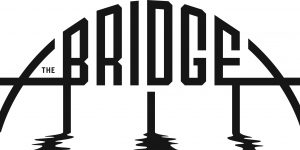 love and loss in the fringes of war
"The Bridge isn't simply a "retelling."
Instead, this is a reinterpretation or re-imagination of the story's DNA through the media of dance and music, made real through the performers who inhabit the work, spinning connective tissues from Bierce's Victorian prose to our present lived experience, the abstraction of these art forms providing a canvas also for the active imagination of the audience."
-- Andrew Maxfield & Brendan Duggan
"We need more art like this in the world."
"Best show I have seen! Loved the esthetic of the whole show, dancing, lighting and set. Wish I could see it again"
"The raw, dark nature of this show struck me in an overwhelmingly emotional way that when I watched them dance, that I wanted to be in the darkness with them."
"The Bridge took contemporary dance to new heights."
"This concert was so inspiring not only as a dancer, but as an artist too. I was so awe struck by what I was seeing that I never wanted it to stop. "
"An amazingly emotional performance with athletic, graceful, a fierce dancers."
"SALT"s performance of the Bridge took contemporary dance to new heights. Raw emotion. Amassed energy, full heart in every move and sequence."
"The dancing was strong, controlled, fluid, and beautiful. The set, by Christian Bell, was memorable and well-utilized. Two vertically hung curtains of ropes created divides which might have represented time and/or alternate realities. In one section of the choreography, the dancers brushed past the ropes causing them to sway mesmerizingly, adding to the chaos of the moment. The lighting, by Jaron Kent Hermansen, was both visually stunning and effective at conveying mood and meaning. The live music, by Stuart Maxfield with brother Andrew Maxfield (both of Fictionist), was perfectly cohesive with the dancing. The unique and varied, yet continuous, sound supported the dancing, while being neither distracting nor boring. Overall, The Bridge was captivating, different, and beautiful."
-- lovedancemore.org
Commissioned by UtahPresents for its world premiere, this genre-bending dance and music performance—created by Salt Lake City natives Andrew Maxfield and Stuart Maxfield (singer/bassist of Fictionist) and librettist Glen Nelson—reimagines Ambrose Bierce's classic short story, "An Occurrence at Owl Creek Bridge." Performed by SALT Contemporary Dance, a Utah-based company of classically trained, artistically versatile dancers, the chilling tale unfolds through stunning choreography by Brendan Duggan, 2017 winner of the WMU National Choreography Competition.