ABOUT THE PERFORMANCE
Utah's newest and fastest-growing contemporary dance company presents its final concert of the 2016–17 season. Don't miss Utah's rare opportunity to see new works from established, current choreographers set on some of the state's finest, most technically-trained dancers.
SALT in Concert will feature three world-premiere works, including new creations from Jermaine Spivey, Peter Chu, and Lindsey Mathies (bios below).
VIP EVENT
Join us on Saturday, April 29, 6:45 PM–7:45 PM for an exclusive pre-show performance with drinks, appetizers, meet-and-greets with dancers and directors, and premium seating for the performance. Simply select VIP package when purchasing tickets.
ABOUT THE CHOREOGRAPHERS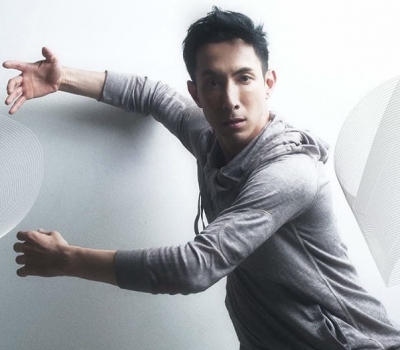 PETER CHU
A BFA graduate from The Juilliard School, Peter Chu is a remarkable and multi-faceted artist. As a performer, he has danced with BJM _Danse and EZdanza, as the lead in Christina Perri's Jar of Hearts music video, in Celine Dion's Vegas spectacular A New Day, and with Crystal Pite's company Kidd Pivot.
In 2008, Chu formed a Las Vegas project-based company—chuthis. His multi-disciplinary dance company combines innovative lighting and sound with live contemporary movement.
Recipient of the 2010 A.C.E. Capezio Award, Chu was also honored as selected choreographer for the Perry-Mansfield New Works Festival (directed by Linda Kent) and choreographed for the ninth and tenth seasons of So You Think You Can Dance. He has created pieces for Naomi Stikeman (Çaturn; consulted by Robert Lepage), Orlando Ballet Theatre, Hubbard Street 2, Giordano Dance Chicago, Houston Met Dance Company, and New Dialect. 
He has also created for Nederlands Dans Theater (NDT) Summer Intensive (2013, 2014, 2016), Springboard Danse Montréal (principal company), Western Michigan University, The Juilliard School, SUNY Purchase, Brigham Young University Contemporary Dance Theatre, Southern University of Utah, and Alvin Ailey Certificate Program.
Last season, Chu enjoyed serving as the rehearsal director for Nederlands Dans Theater 2. He recently created works for Giordano Dance Chicago (Divided Against) and Hubbard Street 2 (Floating After Times). In October, Chu performed Crystal Pite's A Picture of You Falling for Fall for Dance North (Toronto). Following the November production of chuthis.' new work ––in3s––, he is looking forward to performing Betroffenheit with Kidd Pivot and excited to continue working with NDT as Guest Rehearsal Director for NDT1, both in the Spring of 2017.
Galas And Social Events
Featuring special performances by SALT dancers and appearances by acclaimed choreographers, SALT's galas and social events are attended by art supporters, philanthropists, and business leaders.
Summer Intensives
SALT's signature summer program trains young artists in contemporary and classical techniques for performances, movement invention, and choreography.
SALT Company Class

Monday–Thursday 9:00–10:30 AM
10981 N 5600 W, Highland, UT 84003
Cost: $5
SALT II Company Class

Tuesday/Thursday 1:00–2:30 PM
10981 N 5600 W, Highland, UT 84003
Cost: $5