 Many arts organizations like us do not have the luxury of having a budget for emergency situations such as this. We rely on our programming to pay our artists.
We are asking that you please consider contributing to SALT during this critical time.
SALT YOUTH SUMMER INTENSIVE
An intensive designed for the advanced dancer ages 13-19 to experience high level technique classes, SALT repertoire from internationally renowned choreographers, and professional development skills.
July 27 – August 1, 2020
Tanner Dance, SLC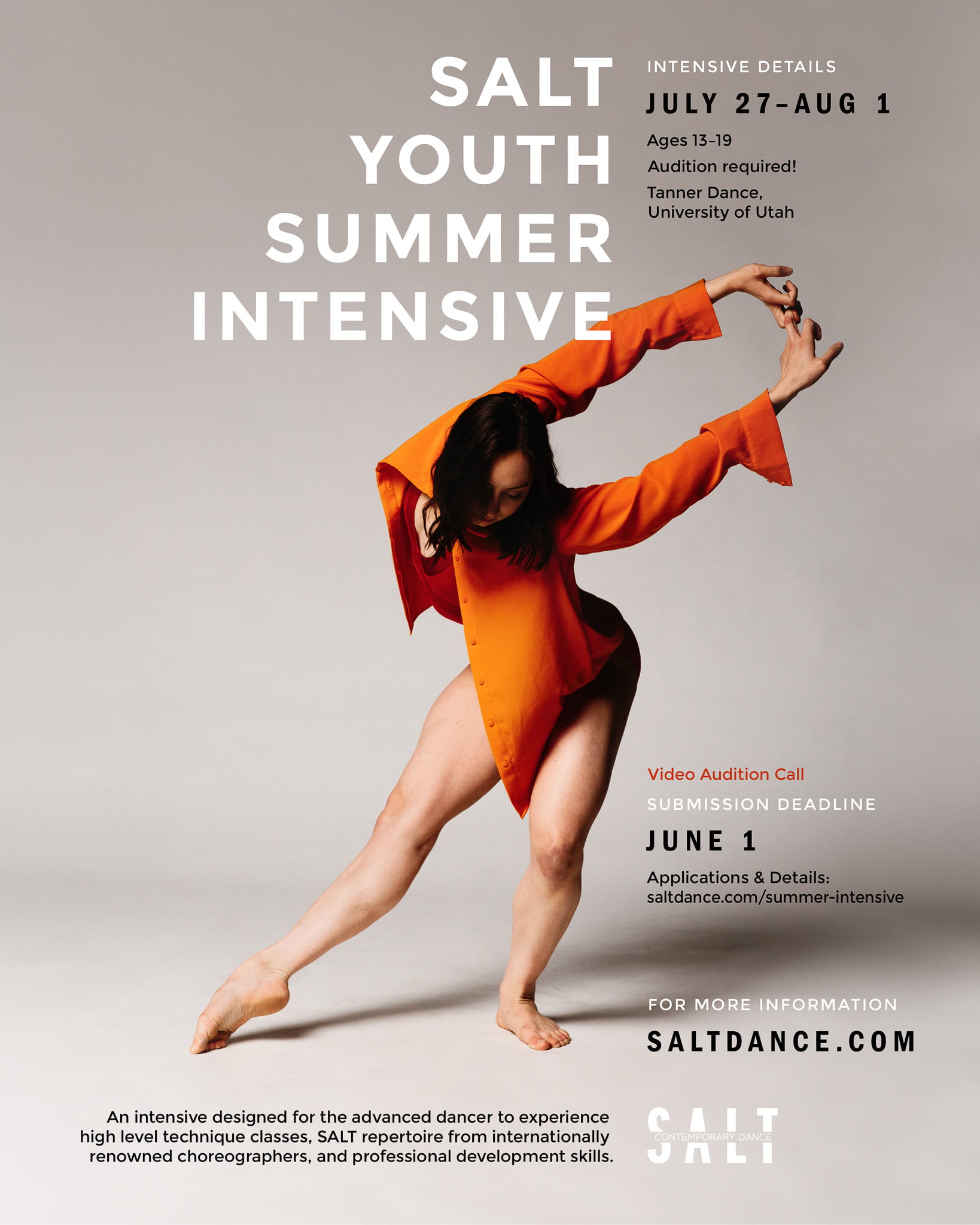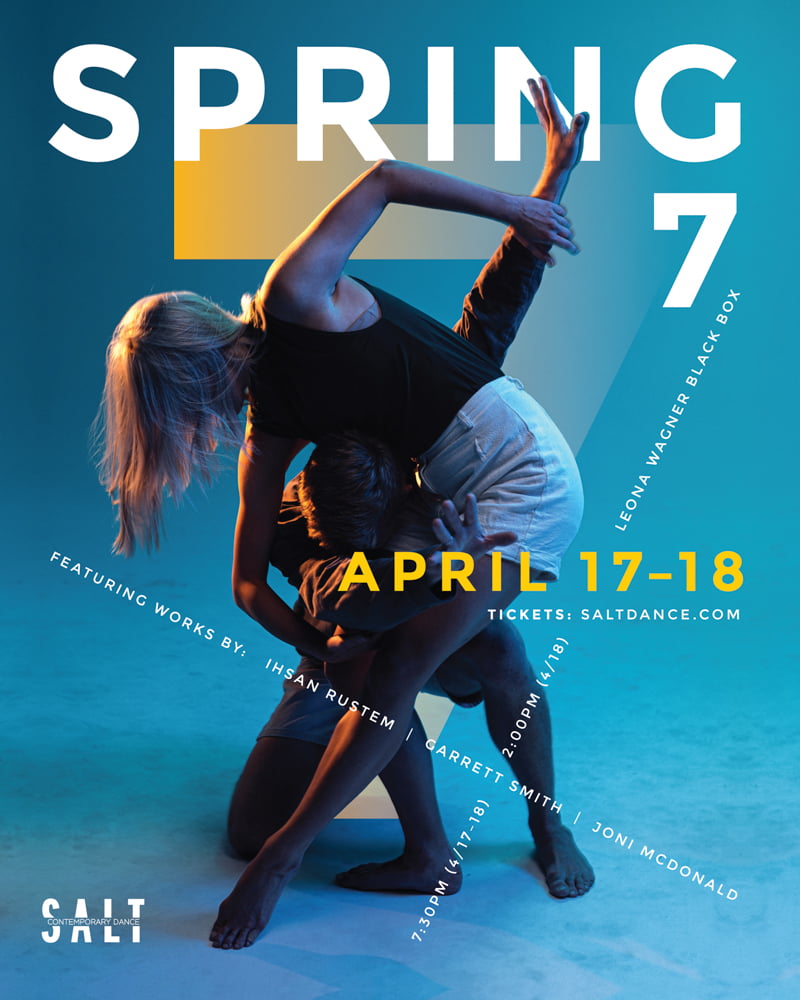 SAVE THE DATE
APRIL 17-18, 2020
FEATURING WORKS by:
Ihsan Rustem: Award-Winning International Choreographer
Garrett Smith: Award-Winning National Choreographer
Joni McDonald: Artistic Director of SALT
Leona Wagner Black Box Theater
138 Broadway
Salt Lake City, UT 84101

LINK
May 18-23, 2020
LINK aids the professional dancer at the various stages of their career by developing skills, broadening career opportunities, and increasing exposure.
Audition for companies from across the nation!
Marriott Center For Dance, University of Utah
330 1500 E, #106
Salt Lake City, UT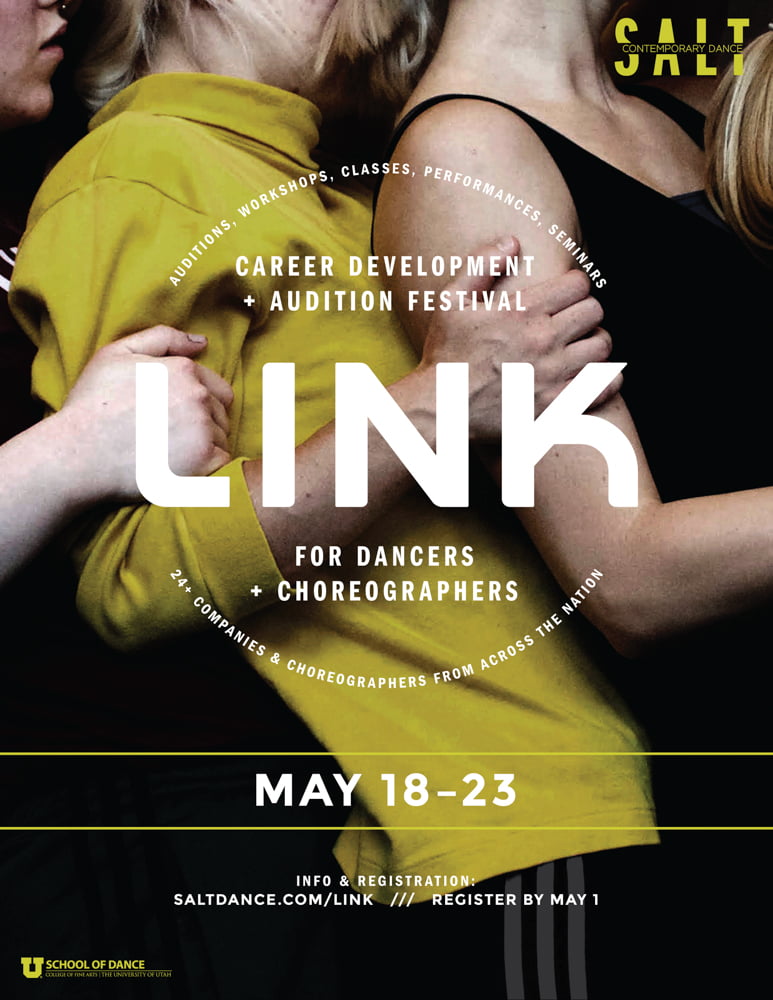 Sign up for our newsletter
Become a sponsor
Join the SALT family by becoming a donor!