 Many arts organizations like us do not have the luxury of having a budget for emergency situations such as this. We rely on our programming to pay our artists.
We are asking that you please consider contributing to SALT during this critical time.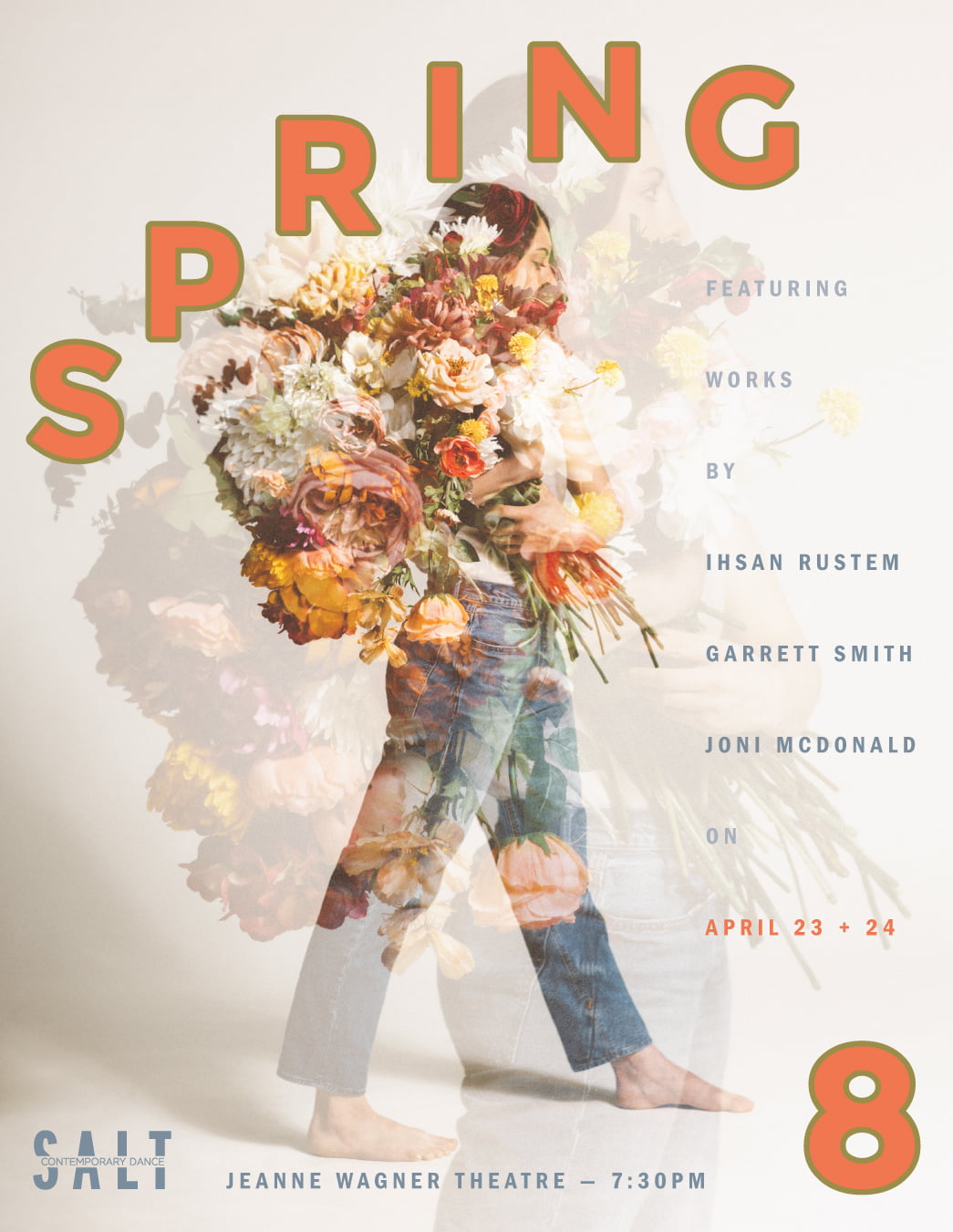 Spring 8
April 23rd & 24th, 2021 at 7:30pm

SALT Contemporary Dance presents Spring 8, contemporary dance works by award winning choreographers Ihsan Rustem, Garrett Smith, and Joni McDonald.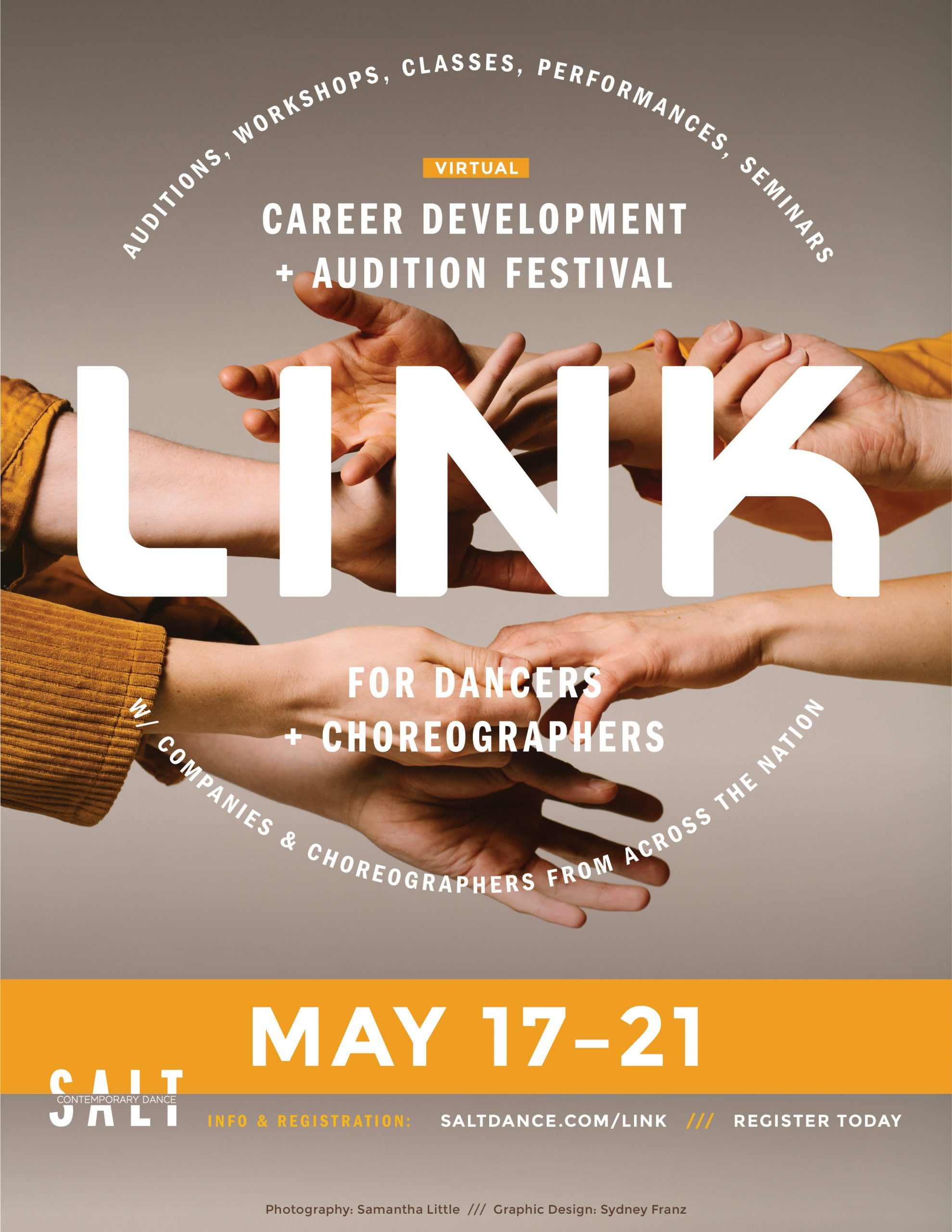 LINK Audition Festival
May 17-21, 2021

LINK is a project for advanced dancers (18+) to make professional connections, audition for companies/projects, and to experience an in depth exploration of contemporary dance.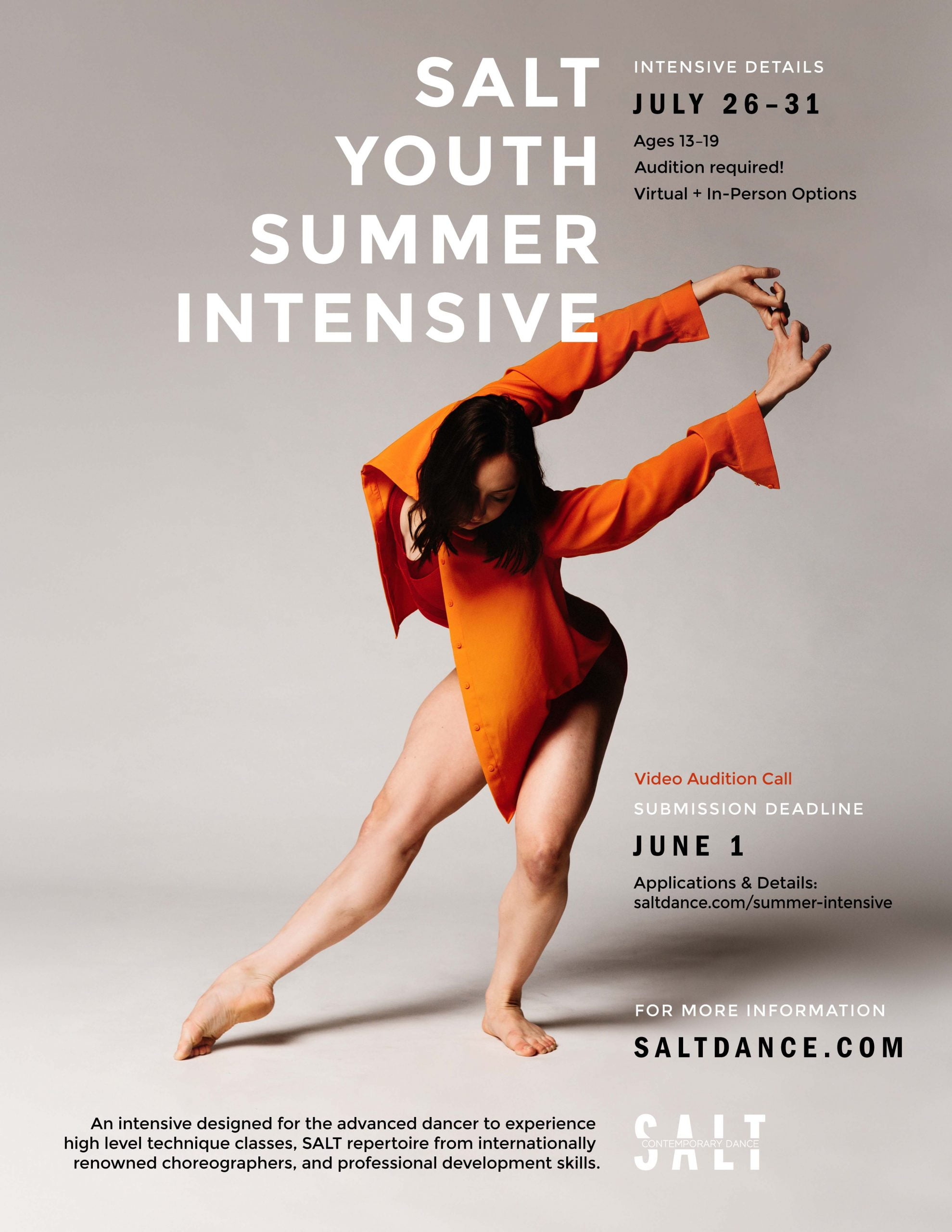 Youth Summer Intensive
July 26-31, 2021

An intensive designed for the advanced dancer ages 13-19 to experience high level technique classes, SALT repertoire from internationally renowned choreographers, and professional development skills.
Sign up for our newsletter