SHAPE Choreography Festival
December 9-11, 2021
SALT presents its annual choreography festival, SHAPE.
Submit solo or group works to be adjudicated virtually or in-person by current choreographers; receive individualized feedback on your choreography; and improve your technique, improv, and creation skills.
Dates & Location
December 9: Virtual SHAPE
December 10: In-Person SHAPE open to Jr High & High Schools
December 11: In-Person SHAPE open to the public

Location: Tanner Dance
Guest Teacher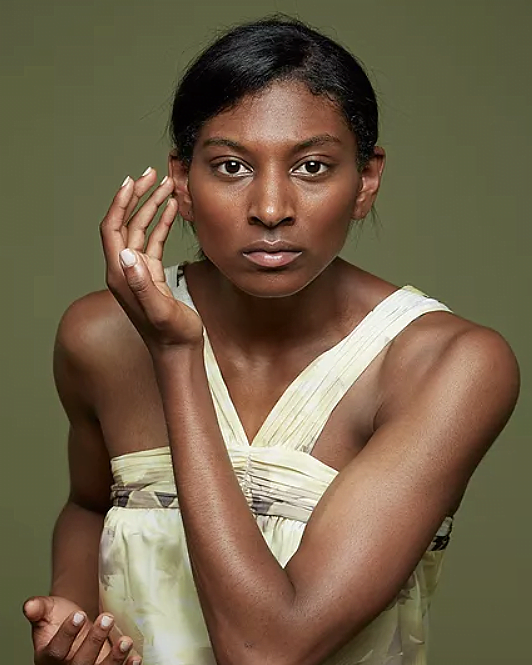 MICAELA TAYLOR
Micaela Taylor is a professional dancer/choreographer/ Artistic Director of The TL Collective. She is the recipient of the Inaugural Springboard EMERGE Choreographic Award and recently named one of Dance Magazine's "25 to Watch," 2019, and Dance Magazine cover May 2020. She is trailblazing in the city of Los Angeles and beyond. 

Alongside the launch of The TL Collective, Taylor has been commissioned to choreograph and teach by BODYTRAFFIC, Springboard Danse Montreal, Cleo Parker Robinson Dance, B12 Festival Berlin, Carlos Acosta's Acosta Danza, and more. Taylor's work has been presented at Jacob's Pillow Dance Festival, The Broad Stage, Ford Amphitheatre, The Barclay Center, Institute of Contemporary Art Boston, and more. Her quirky style of facial expressions and athletic theatricality sets her work apart. SNAP, a commissioned work created for BODYTRAFFIC set her mark as a choreographer that transcends one style of dance. She formed a new movement style called Expand Practice, which allows individuals to expand their mind, body, and narrative.
Submittal Pricing
Virtual
Pricing includes adjudication. (No workshop passes)

Solos: $65 non-refundable
Duos/trios: $75 non-refundable
Groups: $90 non-refundable
For choreographers submitting more than 1 piece: Additional $30/piece.
Jr High & High Schools
Pricing Includes 1 adjudication, 25 student workshop passes, 1 teacher pass, and a group ticket to the showcase  

All Access Pass: $235.00
Additional student workshop passes may be purchased: $5.00 per student
Additional pieces may be adjudicated (maximum 3 pieces) : $30.00 per additional piece
In-Person
Pricing Includes adjudication, workshop passes & entrance to showcase

Solos: $90 non-refundable (includes 1 workshop pass)
Duos/trios: $150 non-refundable ( includes  3 workshop passes)
Groups: $190 non-refundable (includes 4 workshop passes)
For choreographers submitting more than 1 piece: Additional $30/piece.
For additional workshop passes: $25 per person

Workshop only: $75 per person
Registration Deadline: December 1st, 2021
Prizes
Grand Prize: One winner will be selected and compensated to set a work on SALT 2 this season.

Select prize winners will be awarded scholarships to Winter Workshop or LINK Audition Festival.

Select prize winners will be featured on SALT social media channels.
Pre-professionals/Professionals

Festival 1st Choice
Festival 2nd Choice
Festival 3rd Choice
Honorable Mentions
Solos (Must Be Self-choreographed)

Festival 1st Choice
Festival 2nd Choice
Students

Festival 1st Choice
Festival 2nd Choice