LINK is a project for advanced dancers (18+) to make professional connections, audition for companies/projects, and to experience an in depth exploration of contemporary dance. Our world-class line-up of teachers and choreographers provide an intense and powerful incubator for dancers to develop. Each day includes ballet, contemporary form (improvisation and more), and two creative processes. The week begins with a chance to see SALT perform and concludes with a showcase of the new works by our guest choreographers. LINK is truly an all-inclusive career development resource for dancers.
LINK serves as the audition for SALT and SALT2 along with many other companies. Dancers must attend LINK to be considered for these positions.
15 Dance companies and projects from across the region

12 Emerging choreographers from across the country

54 hours of rehearsal and training

Auditions with 15 companies or projects looking to hire

5 days of 3-hour workshops with choreographers

15 morning classes (ie: ballet, contemporary, partnering, etc)
1 professional seminar

2 evenings of performances 

20 stage works

2 Installations

200+ invited guests including Presenters, Agents, Managers, Artistic Directors, Teachers, Choreographers, and Dancers from companies across the region

60% of last years participants were offered jobs!
AUDITION FOR COMPANIES ACROSS THE NATION
REGISTRATION:
Fee: $25
Submit an audition video of ballet, contemporary or improvisational work
Upon acceptance, you will receive an invoice for the remaining cost of the festival
Pay by date given, or your spot will be filled

Housing option available until February 1
Registration closes May 1

Location: Marriott Center for Dance, University of Utah
LINK aids the professional dancer at the various stages of their career by developing skills, broadening career opportunities, and increasing exposure.
CHOREOGRAPHERS
ON CAMPUS HOUSING
Registration Deadline for on campus housing
FEBRUARY 1st, 2020

Check in:  Sunday May 17, 2020
Check out: Sunday May 24, 2020

$40 a night
*There will be a form to fill out upon registration
There is NO free parking on campus on weekdays, and parking is not included in your rental contract. Individuals will be responsible for familiarizing themselves with Commuter Services' Parking Policies and Procedures. Guest passes can be purchased prior to arrival at the Commuter Services website: https://commuterservices.utah.edu/)
Location: University of Utah – Marriott Center Of Dance
The School of Dance at the University of Utah offers separate degree programs in the disciplines of ballet and modern dance. While honoring the dance forms' sixty year plus legacies at the University, the School is also forging the future by providing expanding opportunities and collaborations. The School of Dance offers a BFA, MFA and Minor in Modern Dance, a BFA and MFA in Ballet, a Certificate in Studio teaching, and a Certificate in Screendance. The beautiful Marriott Center for Dance has 7 state-of the-art studios, 330 seat theater, black box theater, media lab, conditioning clinic, and classrooms.
For information on auditions, applications, curriculum, scholarships and more visit dance.utah.edu or email info@dance.utah.edu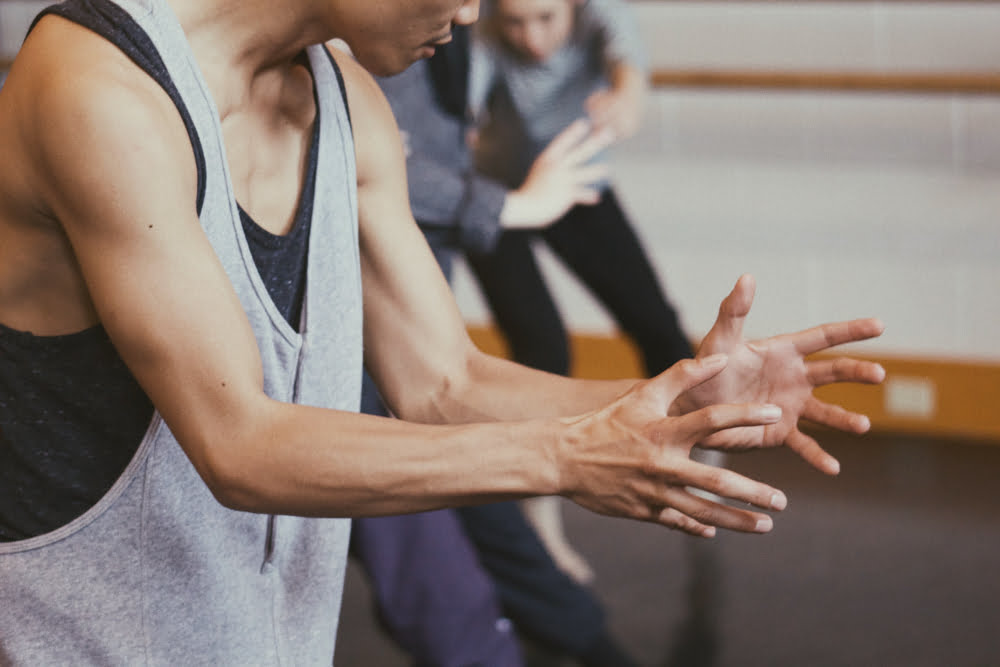 PRICE
Registration Fee
$25

Full LINK Festival Admission
(includes all events) $600

EARLY BIRD REGISTRATION
(before January 1, 2020) $500

REGISTRATION CLOSES MAY 1ST

**NO REFUNDS**
SCHEDULE
Monday

8:00am-9:30am
Registration and Orientation
9:30am-6:30pm
Classes and choreography
7:30pm
SALT Company Showcase
Tuesday-Friday

8:30am-6:30pm
Classes and choreography
Evening
Private Auditions/dine-arounds
Saturday

10:00am-5:00pm
Spacing and Tech
7:30pm
Showcase
COMPANIES