A sister company to SALT Contemporary dance focused on fostering the
artistic voices of its dancers through creation, exploration, and performance.
Directed by Amy Gunter Lolofie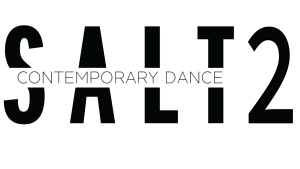 SALT2 provides an opportunity for dancers to have a professional experience mirroring that of SALT. The company performs SALT repertory as well as their own set of work from emerging choreographers. Rehearsals are led by the company director and focus on developing strong technique, partnering & choreography skills, and performance. The company performs many times throughout the season, and runs a recurring improvisation installation called "The Invitation".
Company class will be held every Tuesday, Wednesday, and Thursday from 12:30pm-2pm

Company rehearsal immediately following, 2-3:30pm  
Performances in SALT Concerts

Mid-year SALT Showcase

End of Season SALT II Concert

Community performances & workshops

Fundraising Events
The Experience:
Professional development in an environment mirroring SALT

Perform SALT repertory and original works from emerging choreographers

Focus on developing technique, partnerning, choreography, and performance skills

Attend SALT's company classes, guest masterclasses, Shape Choreography Festival, and Winter Workshop at no charge

Partial scholarship to SALT's Link Festival
Requirements:
Full-season commitment

Tuition of $175/month.