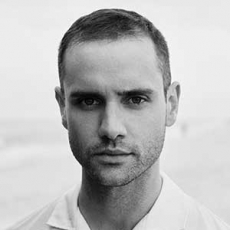 Brendan Duggan
Learn more about the artist
Originally from Amherst, New Hampshire, Brendan Duggan studied Dance at Skidmore College and eventually graduated Magna Cum Laude before moving to New York City.
Throughout his career, he has had the distinct pleasure of working and performing with Deganit Shemy & Artists, Gallim Dance, Jonathan Royse Windham, Danaka Dance, Loni Landon Dance Projects, ChristinaNoel Reaves & The Creature, Danielle Russo Performance Project, Emily Terndrup, Third Rail Projects' The Grand Paradise, and is currently a cast member of Punchdrunk's Sleep No More.
In addition to his performance career, Brendan was also a co-founder and co-director of LoudHoundMovement (LHM), a contemporary dance collective based in Brooklyn.
While directing LHM, Brendan's choreographic work has been presented at The CURRENT SESSIONS, The Playground AfterDark, The Freight Project, The Dance Gallery Festival, FAB! Festival NYC, Gowanus Art + Production Presents!, Hoover Dam Collective, The Creator's Collective, Inception to Exhibition (ITE), Dixon Place, Pushing Progress Showcase, Springboard Danse Montreal (QC), Place des Arts (QC), APAP at the 14th St Y, the Excognito Dance Festival, Gibney Dance Center, Leona Wagner Black Box Theater (Salt Lake City), The Brooklyn Brewery, and CPR – the Center for Performance Research.
In 2017, Brendan was announced the winner of the Western Michigan University National Choreographic Competition and will create a new work on the student body this fall.
Brendan's class focuses on developing thoughtful, mature performers capable of making decisions within a specific movement structure.
The class is targeted towards advanced students, and through its emphasis on personal investigation aims to facilitate different avenues of research and awareness of physical habits.
Utilizing advanced improvisation tasks, students are asked to redefine their standards of "acceptable" shape and instead focus their effort to convey a more effective message.
Class eventually culminates in the application of these fearless qualities to contemporary movement vocabulary and challenges students to find their own authorship within a choreographic blueprint.
Dates available to teach: September 17-30
Rate: $150/hour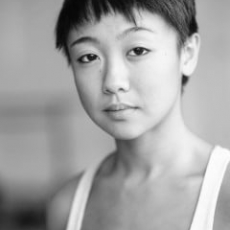 Ching Ching Wong
Learn more about the artist
Ching Ching Wong was born in Manila, Philippines and raised in southern California where she began her dance training at Allegria Dance Theater under the direction of Dr. Alia Harlan Kaneaiakala.
After graduating valedictorian from Whittier High School, she received her Bachlors in Fine Arts from the University of California, Irvine majoring in Dance Performance and minoring in Education and Psychology & Social Behavior.
During her time at UCI, she worked with Donald McKayle and performed American modern dance classics such as Rainbow Round My Shoulders and I've Known Rivers. She also studied under Molly Lynch, Loretta Livingston, Diane Diefenderfer and performed William Forsythe's Artifact Suite staged by Jodie Gates.
In addition to her dance training, she is a certified classical Pilates instructor through The Pilates Center in Boulder, Colorado.
In 2010, Ching Ching joined Northwest Dance Project in Portland, Oregon and has originated roles in creations by Ihsan Rustem, Patrick Delcroix, Lucas Crandall, Felix Landerer, Jiri Pokorny, Didy Veldman, Wen Wei Wang, Sarah Slipper, Alex Soares, Pedro Dias, Yin Yue, Noam Gagnon, Gregory Dolbashian, Loni Landon, Rachel Erdos, Carla Mann, Tracey Durbin, Minh Tran, amongst others.
She has performed Rustem's State of Matter which won both the Sadler's Wells Global Dance Contest and the Audience Choice Award at the 25th International Competion for Choreographers Hannover.
In addition, she has performed at the Joyce Theater NYC as part of the Amercian Dance Platform, Dance Salad Festival Houston, Dance is the Key Schweinfurt, Jacob's Pillow 85th Anniversary Season, and on other national and international stages.
In August 2015 Ching Ching was one of only six dancers in the U.S. to win a Princess Grace Award for Dance and in 2017 was named one of Dance Magazine's "25 to Watch."
She has been profiled for her dancing and teaching in Northwest publications including Metro Parent, Willamette Week, Portland Monthly, The Mercury, and Oregon ArtsWatch.
Dates available to teach: November 7-18
Rate: $150/hour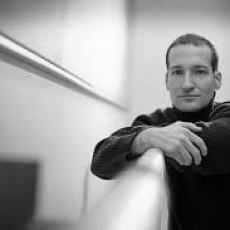 Eric Handman
Learn more about the artist
Eric Handman is an Assistant Professor at the University of Utah's Department of Modern Dance.
Prior to receiving his MFA from the University of Utah in 2003, he earned a BA in English from Skidmore College in 1991.
He was a member of New York Theatre Ballet and then a professional dancer in various New York–based contemporary dance companies such as Doug Varone and Dancers, Nicholas Leichter Dance and Joy Kellman and Company.
He has worked with David Dorfman, Lisa Race, Stephen Koester, Charlotte Boye-Christensen, Kumiko Kimoto, Eun Me Ahn, Pooh Kaye and many others.
He teaches domestically and internationally specializing in technique, composition, improvisation, contact improvisation, dance studies, criticism and theory.
He was on the board of directors of the Congress on Research in Dance and is presently on the board of the American College Dance Festival.
He is a Fulbright Specialist and a member of the Entrepreneurial Faculty Scholars at the University of Utah for his work on mobile technology and choreographic thinking.
Dates available to teach: Request availability

Rate: $150/hour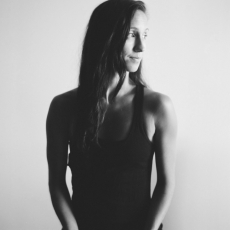 Katie Scherman
Learn more about the artist
Katie Scherman is an artist, choreographer, teacher, and movement researcher based in Portland, OR.
Originally from California, Scherman has performed with Houston Ballet, Alonzo King's LINES Ballet, Washington Ballet, Hubbard Street 2, Zhukov Dance Theatre, Terpsicorps Dance Theatre, Bodyvox, and in numerous festivals and galas around the world.
In 2009, she was honored with a Princess Grace Award in Dance. Scherman holds a BFA in Dance from LINES Ballet/Dominican University and an MFA in Dance from the University of Oregon.
She was awarded a graduate teaching fellowship at the University of Oregon from 2012-2015 and is the 2015 recipient of the UO Graduate Student Emerging Artist Award.
Her research is deeply rooted in the creative process, vulnerability, and collaboration.
Scherman was awarded a 2016 Alembic Artist Residency at Performance Works NW where she premiered her first evening length work, "Complicated Women" in which she directed, choreographed, and performed in.
Scherman has held guest residencies at Pacific University, University of Utah, LINES Ballet/Dominican University BFA program, and the Bodyvox Junior Artist Generator program.
Her choreography and teaching have been presented throughout the US.
Most recently, Scherman held a Visiting Assistant Professor position in the School of Dance at the University of Utah where she taught, choreographed, and mentored students.
She was also a 2017 Guest Artist for Salt Dance Fest.
For the 2017-2018 season, Scherman will create a new work for Salt II Contemporary Dance Company and the JUNTOS collective, as well as restaging works on the LINES Ballet BFA program and the JAG Bodyvox program.
Scherman's project company "Katie Scherman + Artists" will premiere a new work in Spring 2018 as part of BodyVox's 20th anniversary season.
Dates available to teach: 
November 27-December 9
Rate: $200/hour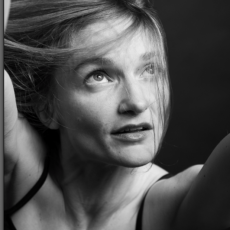 Banning Bouldin
Learn more about the artist
Banning is a Nashville native who received her BFA in dance from The Juilliard School in 2002.
She spent the first eight years of her career working internationally with some of her field's most renowned companies, dancers, and choreographers: The Cullberg Ballet of Sweden, Mats Ek, Johan Inger, Hubbard Street 2, Lar Lubovitch Dance Company, Sidi Larbi Cherkaoui, Alexander Ekman, Buglisi/Foreman Dance, Wen Wei Wang, and others.
She was a soloist, master class teacher, and rehearsal assistant during her tenure with Aszure Barton and Artists from 2003-2010. In 2007 she joined Rumpus Room Dance, based in Portland, Oregon and Goteborg, Sweden, where she had the opportunity to co-create and perform multiple site-specific dance works.
She and her Rumpus Room colleagues were nominated one of Dance Magazine's "25 to Watch" in 2010.
That year, Bouldin returned to Nashville and in 2012 founded New Dialect, responding to Nashville's need for a contemporary dance company that would allow dancers, teaching artists, choreographers, & audiences the opportunity to explore the wide variety of groundbreaking movement vocabularies that exist in the world of 21st Century dance.
In 2014, New Dialect was named Nashville's Best New Dance Company and Bouldin, herself, was honored with the Tennessee Dance Association's Margaret Martin Award for her outstanding contributions to further the public image and accessibility of dance in Tennessee.
Bouldin was the winner of Northwest Dance Project's Pretty Creative choreographic competition and was also selected as an e-choreographer for Springboard Danse Montreal in 2015.
She has created original works for New Dialect, Nashville Ballet, Visceral Dance Chicago, and Whim W'Him, and her works have been commissioned and presented by OZ Arts Nashville, Intersection New Music Ensemble, and others.
She was a nominee for the 2016 United States Artist Fellowship and the recipient of the Tennessee Arts Commission's Individual Artist Fellowship for choreography in 2016.
In 2017, she has accepted commissions from Groundworks, SALT Contemporary Dance Company, and Booker T Washington High School, and looks forward to leading New Dialect into its fourth season.
Dates available to teach: January 8-18
Rate: $150/hour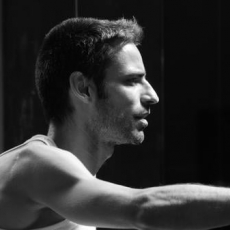 Gustavo Ramirez Sansano
Learn more about the artist
Gustavo Ramírez Sansano (1978 San Fulgencio, Spain) has been Artistic Director of Luna Negra Dance Theater (2009-2013), and now he combines his work as a choreographer freelance with the direction of TITOYAYA, the company he founded on 2006 in Spain with Veronica Garcia Moscardo.
Sansano has been the recipient of numerous awards for his choreography, including first prize at the Ricard Moragas Competition in Barcelona (1997), Prix Dom Perignon Choreographic Competition in Hamburg (2001), and Premio de Las Artes Escénicas de la Comunidad Valenciana (2005).
He has been commissioned to create works Many Companies such as Nederlands Dans Theater, Compania Nacional de Danza, Hubbard Street Dance Chicago, Luzerner tanz Theater, Ballet BC, The Hamburg Ballet, Atlanta Ballet, Ballet Hispánico, Luna Negra Dance Theater among others.
As a dancer, Sansano was part of the most prestigious companies such as Ballet Joven de Alicante, Ballet Contemporaneo de Barcelona, Ballet de la Comunidad de Madrid/Victor Ullate, Nederlands Dans Theater II and Hubbard Street Dance Chicago doing some original works by Jacopo Godani, Hans Van Manen, Jiří Kylián, Ohad Naharin, Johan Inger, Paul Lightfoot, Victor Ullate and many more.
Gustavo was chosen by the magazine POR LA DANZA for its 15th anniversary as one of the 'Fifteen Choreographers to Watch'(2004) Dance Magazine featured Luna Negra's Artistic Director, Gustavo Ramírez Sansano, '25 to Watch'(2011), and named a 'Chicagoan of the Year in Arts & Entertainment' by the Chicago Tribune (2012)
He also has created a few operas with Chicago Opera Theater (Andreas Mitisek) "María de Buenos Aires", Opera Omaha (James Darrah) "Semele " and  Bard SummerScape "Iris"(James Darrah).
Along his time creating he has work with Luis Crespo as Set Design for most of his productions.
Also has collaborated with other artist such as David Delfin, Angel Sanchez, Nicolas Fischtel, Bregje van Balen, Gelson Amaran to name a few.
Dates available to teach: March 12-30,  April 11-18
Rate: $300/hour
SALT Teachers
Elissa Butler Fonseca
Learn more about the artist
Elissa Butler Fonseca was born and raised in Pleasant Grove, Utah, where she began her early dance training at Academy of Ballet.
At 15, she joined Utah Regional Ballet as an apprentice, under direction of Jacqueline College.
In 2014, Elissa graduated from the University of Utah with her BFA in Ballet Performance and Minor in Psychology.
Elissa has worked with members of professional classical and contemporary companies including Lines Ballet Company, San Francisco Conservatory of Dance, chuthis, Kid Pivot, Joffrey Ballet, Atlanta Ballet, Ballet West, and more.
Elissa has taught ballet for many studios in Utah, and she is currently on faculty at Aspire Dance Academy and Pioneer Performing Arts High School.
She has been dancing with SALT Contemporary Dance since 2014, and is excited to begin her 4th season with the company!
Days and times available to teach: Friday: 8 am-4 pm, Saturday: 8 am-4 pm
Classes: Ballet, Contemporary Ballet, Improvisation
Rate: $75/hour
Amy Gunter Lolofie
Learn more about the artist
Amy received a Bachelor of Fine Arts in Dance from Brigham Young University where she performed with dancEnsemble and Contemporary Dance Theatre.
While at BYU, Amy was on a performance scholarship through the dance department, and received the Outstanding Performer award in 2016.
As the teaching assistant for Kinesiology at BYU she developed a strong understanding and passion for the body.
She incorporates this knowledge into all of the classes she teaches, and loves to help others understand how to dance from a functional place.
Amy is always looking for new experiences to learn and has performed with Repertory Dance Theater as a guest artist in the masterwork "Missa Brevis", choreographed by Jose Limon.
She also attended San Francisco Conservatory of Dance in summer 2016, learning from professionals with resumes that include San Fancisco Ballet, LINES ballet, and Batsheva.
She currently dances for SALT Contemporary Dance where she performs works by world-renowned choreographers.
Days and times available to teach: Mondays: 2-9 pm, Tuesdays: 2-4 pm, Thursdays: 2-6:30 pm, Fridays: all day (check for specific availability), Saturdays: availability varies.
Classes: Ballet, Contemporary Ballet, Improvisation
Rate: $75/hour
Arianna Brunell
Learn more about the artist
Arianna Brunell grew up dancing, competing, and learning in Southern California as a child.
She furthered her education at Brigham Young University, where she toured to India and throughout the states performing and teaching in various outreaches. She received a BA in dance with an emphasis in modern performance.
Arianna continues to train, perform, and experiment with Salt Contemporary Dance, receiving the opportunity to learn from peers and choreographers from around the world.
She believes that dance is an art form that heals and can move people in magical ways.
Arianna loves to perform and learn herself, but also loves to help and watch movers, and any age, grow and find their passion through dancers through dance.
Days and times available to teach: September, October: Friday, Saturday: all day (check for specific availability)
Classes: Improvisation, Repertory, Partnering, Contemporary Technique, Jazz, Conditioning
Rate: $75/hour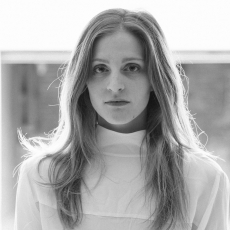 Rebecca Aneloski
Learn more about the artist
Rebecca Aneloski is a dance artist, teacher, and choreographer currently living in Salt Lake City, UT, originally from Grand Junction, Colorado.
Receiving her early ballet training from Barry Trammel and Melonie Murray, she moved to Kansas where she earned her BFA in Ballet from Friends University.
In 2013 Rebecca joined Idaho Dance Theater as an Apprentice for their 2013-2014 Season.
In 2014 she left IDT as a Guest Dancer and moved to Salt Lake City where she was honored through scholarship to attend the University of Utah as an MFA Modern Dance Candidate and graduate teaching fellow, until her graduation in 2017.
Rebecca has experience teaching multiple genres of studio courses at the University of Utah's School of Dance and is an ABT Certified Teacher, who has successfully completed the ABT Teacher Training Intensive in Pre-Primary through Level 3 of the ABT National Training Curriculum.
As a performer she has had the pleasure of working with choreographers Alice Klock, Alysa Pires, Katie Scherman, Carl Rowe, Dominic Walsh, James Wallace, and Eric Handman
In March of 2017 Rebecca's original work "How Dare We (ever be) All" was selected to represent the University of Utah at the American College Dance Festival's Northwest Regional Conference, where her work was selected to perform in the Gala Concert.
Rebecca has been a guest choreographer for Wasatch Contemporary Dance Company, and continues her thesis research on the perceptions of failure and disruption within the choreographic process with local SLC dance artists.
Rebecca is honored to join SALT Contemporary Dance as a company member for their 2017-2018 Season.
Days and times available to teach: Monday: 8pm-10pm, Tuesday: 8pm-10pm, Friday: 8pm-10pm, Saturday-5pm-7pm
Classes: Ballet, Contemporary Technique, Creative Research/Choreography

Rate: $75/hour
Eldon Johnson
Learn more about the artist
Eldon has been dancing professionally now for 20 years.
Over his career, Eldon has been blessed to have worked with some of the dance worlds most reputable choreographers, such as Alex Ketley, Peter Chu, Jermaine Spivey, Michael Nunn and William Trevitt, Mia Michaels, Justin Giles, David Dorfman, Jason Parsons, Dee Caspary, Travis Wall, Brendan Duggan, Bonnie Story,  Gabrielle Lamb, Derryl Yeager, Liz Imperio, and Ronen Koresh.
Eldon has worked extensively in the commercial dance world,  but has a true passion for concert dance.
In 2010, Eldon was voted, Utah's Best of State Individual Dancer.
After dancing for 18 years with Odyssey Dance Theatre, Eldon is thrilled to begin his third season with SALT Contemporary Dance, and is still pursuing his other passion, of creating movement and choreography.
Days and times available to teach: Wednesdays, Fridays: all day (check for specific availability)
Classes: Improvisation, Composition, Jazz
Rate: $100/hour
Logan McGill
Learn more about the artist
Logan began his formal dance training at the age of 16 under the direction of Janica Hayes at Westlake Hugh School in Saratoga Springs, Utah.
After finding his love and passion for dance during his high school years, Logan decided to attend Brigham Young University with a major in Dance Performance.
During his time at BYU, Logan received numerous awards such as the Freshman Talent Scholarship, Rookie of the Year, Dancer's Choice Award, Outstanding Male Performer four years in a row and numerous full-tuition scholarship for dance.
He graduated with his BA in dance in June 2015.
During his time at BYU, Logan was a member of the touring Contemporary Dance group known as Contemporary Dance Theatre for four years.
He has had the opportunity to work personally with many world-renowned choreographers. Among those choreographers are Donald McKayle, Jenny Backhaus, Ivan Pulinkala, Ishan Rustem, Loni Landon, Peter Chu, Eric Handmann, and Leslie Telford.
Logan has also had the wonderful opportunity to learn from several of the world's foremost choreographers such as Stacey Tookey, Travis Wall, Sonya Tayeh, Mandy Moore, Justin Giles, and Jason Parsons.
Logan has danced on stages all across the world China, India, and Europe and has toured across the country to places such as Colorado, Montana, Idaho, Wyoming, and California.
Logan has danced with SALT Contemporary Dance since 2015.
Days and times available to teach: Saturdays: all day (check for specific availability)
Classes: Improvisation, Composition
Rate: $75/hour
Becca Fullmer
Learn more about the artist
Becca Fullmer studied at the Ballet Society in Idaho under the direction of former Ballet West dancers, John and Janice Nelson.
She later received a B.F.A. in Dance from the University of Arizona.
She then moved to San Francisco and performed professionally with Push Productions.
She also attended San Francisco Conservatory of Dance where she had the opportunity to learn William Forsythe Improvisation Technologies with Thomas McManus and Ohad Naharin's "gaga" movement language with Bobby Smith.
Becca has received many scholarships and awards including New York City Dance Alliance's national outstanding dancer. Becca is the acting director of Salt II.
Days and times available to teach: Monday-Thursday: after 4 pm, Friday: all day (check for specific availability)
Classes: Advanced Ballet, Contemporary Technique, Repertory, Composition

Rate: $75/hour
Masterclass Descriptions
Ballet
Offering technical training in classical ballet technique and ballet movement terminology. Teaching principles of placement, alignment, technical execution with musicality in classical ballet.
Conditioning For Dancers
A fusion of Pilates and body weight weight exercises focused on strengthening the body for contemporary dance.
Contemporary Ballet
Molds classical ballet and contemporary aesthetics into a practice that focuses on clarity and abandon.
Repertory
Choreography from SALT's rep present and past.
Contemporary Technique
A variety of classes focusing on major contemporary principles including: sock technique, floor-work, performance enhancement, and improvisation based partnering classes.  Technical mastery of physical execution and qualitative expression combine to expand dancer's ability to navigate through complex movements and phrase work.
Composition
Using task-based activities to generate unique movement. Then learning how to combine this movement in interesting choreographic structures.
Jazz
Basic jazz technique across the floor and stylistic jazz combos.
Improvisation
A variety of classes focused on pushing dancers out of their comfort zones in effort to find a new approach to creation and performance. Classes include: imagery guided improvisation, group/partner led improvisation, and task based improvisation.
Creative Research/Choreography
Fundamentals of dance composition are explored through movement research. Elements of form and craft collide to redefine each student's potential as choreographer and dancer
Partnering
Practicing shifting and transferring weight between two or more people. Finding trust within yourself and others and to help overcome fears in partnering.