An intensive designed for the advanced dancer ages 13-19 to experience high level technique classes, SALT repertoire from internationally renowned choreographers, and professional development skills.
SALT Youth Summer Intensive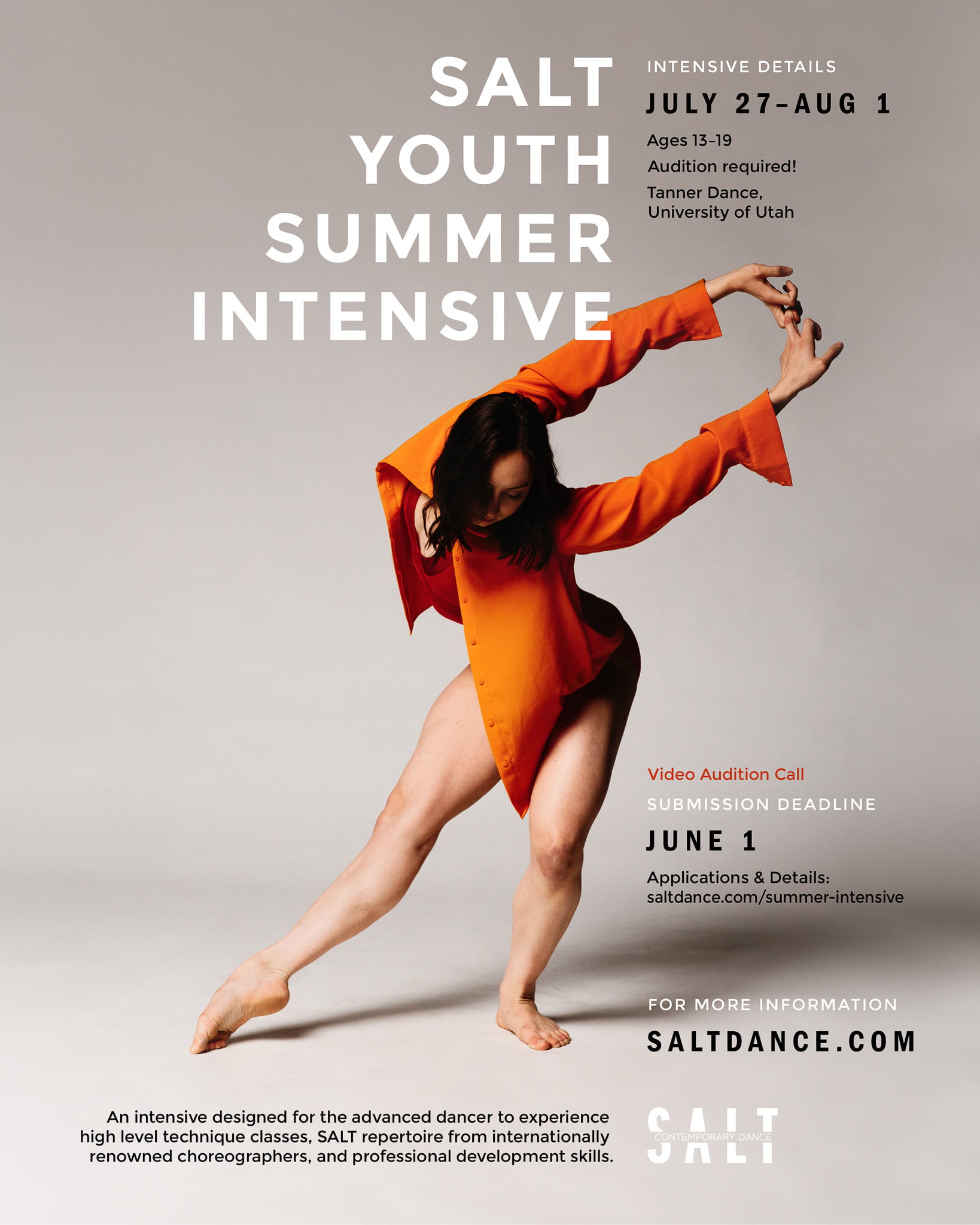 This event will now be a virtual event!
The online experience will include:
3.5 hours of training July 27,2020 -August 1, 2020

Dancers will get to work virtually with SALT Contemporary Dance Professionals

Training in ballet, contemporary and choreographic techniques
**You will be notified 5 days after audition and the tuition will be due ONE WEEK later with the full payment due July 20th.
Auditions will be held via video submission – please submit your video link on the registration form.
Video Audition Requirements:
Please submit a video link using YouTube or Vimeo that includes the following:
1 minute of center technique (ballet center exercises or contemporary sequence)
1 minute of improvisation
1 minute of performance footage (where you are clearly seen and identified)You can submit "living room" experiences if you cannot access a studio