An intensive designed for the advanced dancer ages 13-19 to experience high level technique classes, SALT repertoire from internationally renowned choreographers, and professional development skills.
SALT Youth Summer Intensive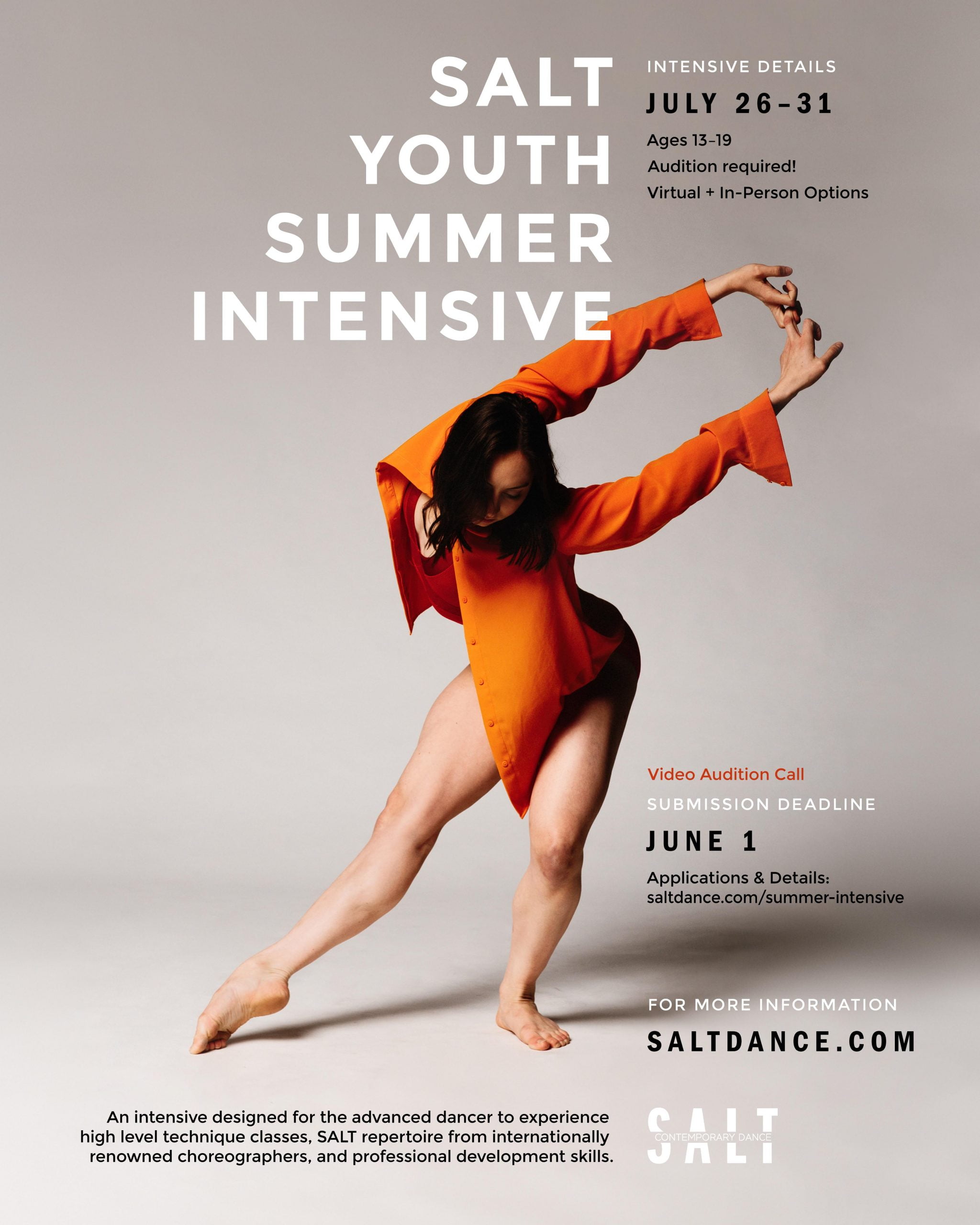 Online and In-Person options available!
In-person: $575.00
Virtual: $325.00
Audition Fee: $25.00
(goes towards total amount, if accepted)
**Register/audition and then you will be sent an invoice if accepted.
Stay tuned for in-person auditions or you can submit a video audition.
Video Audition Requirements:
Please submit a video link using YouTube or Vimeo that includes the following:
1 minute of center technique (ballet center exercises or contemporary sequence)
1 minute of improvisation
1 minute of performance footage (where you are clearly seen and identified)You can submit "living room" experiences if you cannot access a studio