SHAPE Choreography Festival
SALT presents its annual choreography festival, SHAPE.
Submit solo or group works to be adjudicated virtually or in-person by current choreographers; receive individualized feedback on your choreography; and improve your technique, improvisation, and creation skills.
December 15-17, 2022
At Tanner Dance, University of Utah
| DATES | Jr High & High Schools | Virtual | In-Person |
| --- | --- | --- | --- |
| Thursday, Dec 15 | Adjudication | | |
| Friday, Dec 16 | Adjudication | | Evening Adjudication |
| Saturday, Dec 17 | | Virtual Feedback Sessions | SHAPE Expo |
Schools: 

A combined experience of performance, adjudication, workshops, and master classes. This festival is perfect for school dance companies that desire additional training and input on their pieces. Company choreographers can submit solo or group works to be adjudicated by current SALT professionals and guest instructors to receive individualized feedback on their work.

Adjudicate pieces
Improve technique, improvisation, and creation skills
Classes with industry professionals
Designed to educate students on the principles of choreography
Professional industry exposure for students

In-Person:
Adjudicate your work live and in-person on Friday where select works will be chosen to be featured in the Gala Showcase on Saturday. Also, attend the SHAPE Expo on Saturday where we are SHAPING dancers' futures in the field by offering classes and training for attendees to learn how to pursue dance as a career. Ask those in the jobs how they got there and how you can get there too!

Virtual:
Adjudicate your work live via zoom or receive pre-recorded feedback on your work from industry professionals!

Adjudication Categories:

Student
Pre-Professional
Professional
Dance for Film
Participants will have the opportunity to win scholarships to future SALT events, and one grand prize winner will be selected to set a piece on SALT2!
INTRODUCING Ben Bigler, Malece Miller & Alice Klock as guest teachers and adjudicators!
Ben lives in Los Angeles working as a professional dancer/choreographer under SAG/AFTRA. He is currently on tour dancing for CHER on her "Here We Go Again" Tour. He was a regular character on HBO's Westworld and can be seen dancing on NBC's Brooklyn 99, ABC's Speechless, Netflix's "AJ and the Queen" "Lucifer" and "Dear White People", VH1's RuPaul's Drag Race, the 2019 Turbo Tax National Commercial, The Talk on CBS and more. He has also performed on live TV such as the 2018 BET Awards with Meek Mill ft. Miguel, The Greatest Showman Live Commercial, NBC's America's Got Talent and ABC's Dancing With the Stars. He has performed in live theater for CHER at Caesar's Palace in Las Vegas, the 2019 Met Gala, for the Alfa Romeo Launch in Shanghai, China, for "Anais: A Dance Opera" in France and Morocco, the U.S. Presidential Inaugural Ball, and more. He has modeled for the premiere event of American Horror Story Season 8, RuPaul's DragCon, LA Fashion Week, JOICO Hair Products, and more. Ben currently travels with Hollywood Connection Dance Convention and teaches internationally because he truly loves being able to find potentials in young artists, become inspired by them, and witness their growth.
Malece Miller is a dancer from Layton, Utah who relocated to Los Angeles to pursue dance. After placing among the top 6 female dancers on Season 10 of So You Think You Can Dance and continuing on to the SYTYCD tour. She has appeared in numerous music videos and television series including Taylor Swift's music video "ME", ABC's The Fosters, Hulu's Future Man, Dancing With The Stars, The Voice and Disney Channel's original movie Teen Beach 2. Malece continued on and toured internationally with Billboard Music Award winner Lindsey Stirling for 3 years. She Is also apart of the company Royal Flux who competed and toured with Season 2 of the hit reality show World Of Dance. Malece most recently toured with Olympic Gymnast Simone Biles on her Gold over America tour!
Alice: My first step when choreographing is to find something I am fascinated by, something I would like to study, experience, or understand. My pieces always have an exploratory quality, each diving into new sets of rules, characters, forces, and outcomes. This coupled with my unique approach to physicality translates into a multilayered experience that always has an aspect of curiosity and storytelling at its core.

As a choreographer I feel that I have the responsibility (and honor) to shape and be the change I would like to see in the dance world. As such, it is my priority to create exemplary quality work with kindness, humanity, and an emphasis on the limitless beauty and possibility inherent within each person.
SHAPE Expo Experts

Our experts have worked professionally in dance all across the nation.
Learn their story and ask questions about their careers.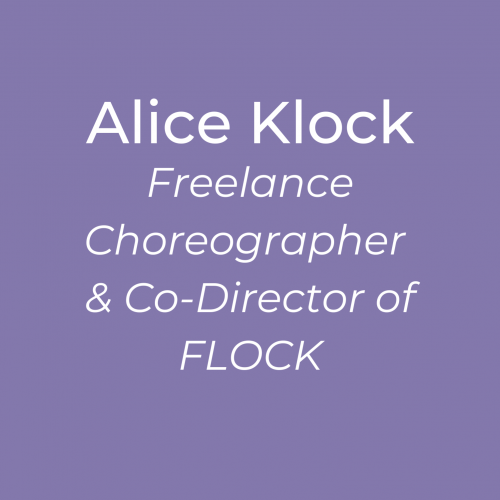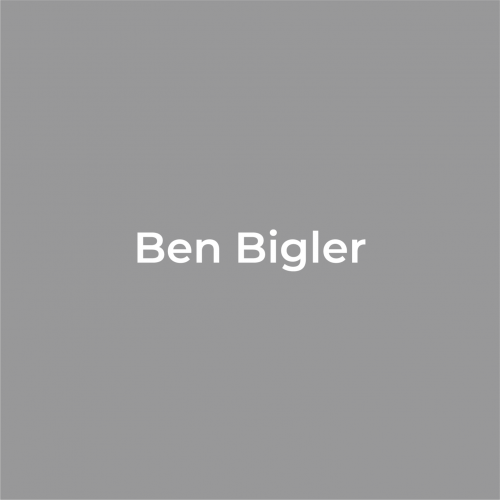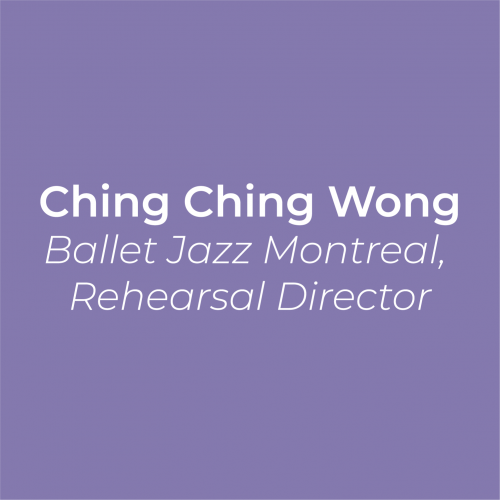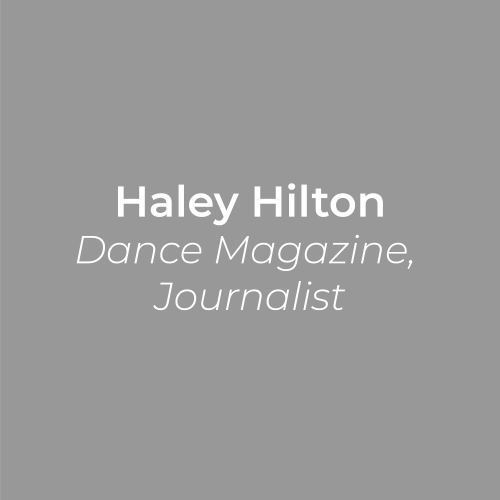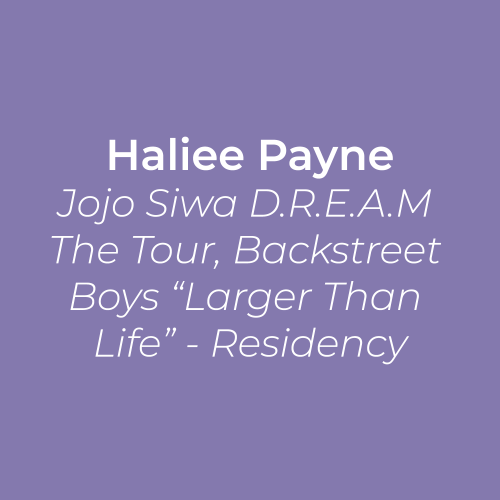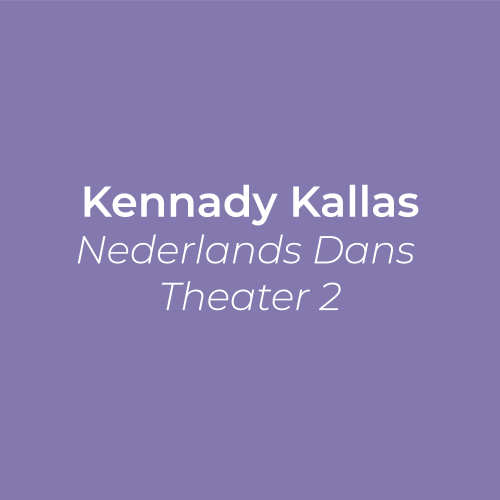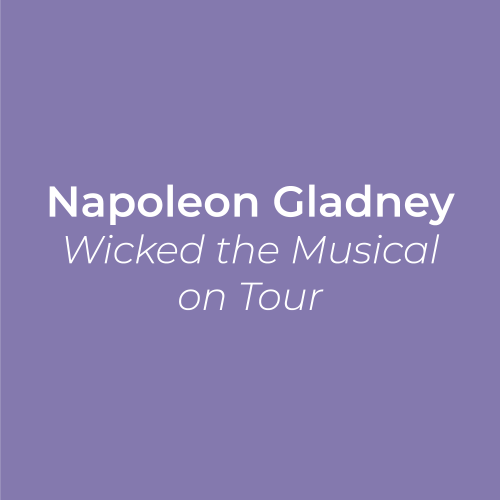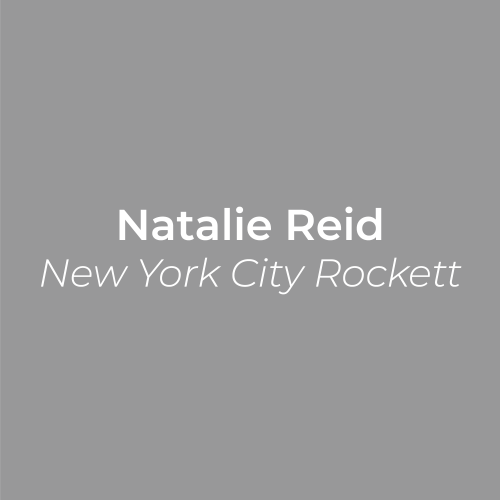 SCHOOLS
All Access Pass: $250

Pricing Includes: 1 adjudication, 25 student workshop passes, 1 teacher pass, and a group ticket to the showcase  

Additional student workshop passes: $7 per student
Additional pieces (max 3 pieces) : $45 per additional piece 
VIRTUAL
Solos: $75
Duos/trios: $85
Groups: $100

Pricing includes: adjudication (No workshop passes)

For choreographers submitting more than 1 piece: Additional $40/piece
IN PERSON EXPO

For ages 10-18 intermediate/advanced
All Access Pass: $125 (individual)

Pricing Includes: 3 workshop classes with SALT & Guest Teachers, 1 expo experience, Career Packet, and ticket to Gala Showcase

All Access Pass: $650 (studio price)

Pricing Includes: Pricing Includes 3 workshop classes with SALT & Guest Teachers, 1 expo experience, Career Packet, and ticket to Gala Showcase (up to 10 students) $60 per extra student

Adjudication Sold Separately:
Solos: $80
Duos/Trios: $90
Groups: $110
Registration Deadline: November 30, 2022
SHAPE WINNERS

Congratulations to the winners of SHAPE 2022 below.
We are so proud of all of your hard work.
Student Choreography

1st: Aly Steeprow: "Drawn Out Version of You"

2nd: Payten Boseck-Andvik: "Bird Set Free"

Pre-Professional Choreography

1st: Mina Willis: "1/3"

2nd: Julianna Veling: "Blues"

3rd: Grace Coleman: "Innocence Reckoning"
Professional Choreography

1st: Elizabeth Ramsey: "Love Letter for Mothers"

2nd: Abigail Telenko: "this mile isn't mine"

3rd: Justin Curry: "Let Us In"

GRAND PRIZE

Ashley Tomaszewski: "The Weight of What We Carry"